Upcoming Events
As we all know, some things may remain in question due to Covid-19 but for 2022 many events are back on track. Barbara may not attend all of these events but she wants share them with you.
---
Mazon's "Hunger Bites" – postponed

Hunger Bites is MAZON's signature fundraising event. It's a food-focused gathering honoring a community leader's commitment to ending hunger and highlighting the needs of the most vulnerable. However, due to newly arising Covid concerns, MAZON has decided to postpone this event. It will not be taking place on June 8 as we originally listed.

---

American Friends of Sheba Medical Center 


Salute to Sheba

100% of wounded Israeli soldiers who need rehabilitation all go to the same place — Sheba Medical Center. Whether physical wounds or the invisible wounds of long-term trauma, Sheba provides the compassionate care, advanced technologies, and the latest approaches in rehab to help the wounded return to their lives.

Barbara is on the Board of American Friends of Sheba Medical Center as well as on the Host Committee for this important event. She invites you to come to join her and the rest of the committee in paying tribute to the work of Sheba Medical Center in ensuring that wounded Israeli soldiers have the best in care and treatment.

Tuesday, October 25, 2022
5:30 p.m. Cocktails & Hors D'oeuvres
6:00 p.m. Dinner
7:00 p.m. Dessert & Program

The Beverly Hills Hotel
9641 Sunset Blvd
Beverly Hills, CA 90210

Tickets start at $360. You can purchase tickets here.
For more information, please contact Molly Soboroff at (310) 838-0700 or msoboroff@shebamed.org.
---
35th Annual Power Lunch for Citymeals on Wheels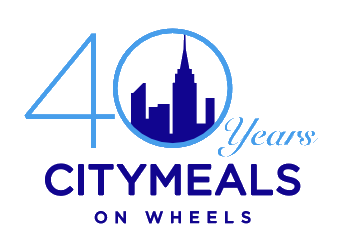 Citymeals on Wheels has delivered over 65 million weekend, holiday, and emergency meals to our homebound elderly neighbors since its founding 40 years ago. For over three decades, this highly anticipated and moving event continues to raise awareness and funds to care for the city's most vulnerable population.
Barbara is a supporter of this New York City food program for nearly 20 years. Although a rare occurrence, she will not be able to attend this year. However, her support continues.
November 17, 2022
11:30 a.m.
The Plaza
768 Fifth Avenue
New York City, NY
For more information, please visit Citymeals.org.
More about this luncheon is at this specific page.
You can also reach out to events@citymeals.org or 212.286.1290.