Upcoming Events

Celebrate the Chinese New Year at Chinois on Main
Sweep the year of the pig under the mat, on January 26th it's time to celebrate The Year of the Rat!
Join us for a feast in honor of the most misunderstood animal of the zodiac! Rats are pioneers and conquerors, much like Wolfgang Puck when first introducing the Asian Fusion concept of Chinois on Main in 1983. Now in 2020, we celebrate The Year of the Rat with a special menu created with passion to match that of the rat plus spectacular decorations, breathtaking entertainment and a little something to remember this incredible evening always!
Coconut seafood soup with sugar cane
seafood lollipop
Steamed sea bass with crab fried rice, bok choy, mushrooms scallions and soy
Cantonese Duck with bao and fresh plum sauce
Five spice oven roasted Wagyu rib eye
with long life noodles
Rat-a-licious desserts
$150 per person
(menu only: tax, tip & beverages not included)
Call us at 310-392-9025 to book your table!
Whether you join us or not we wish you:
A Year when everything Turns out Perfect!
A Year of Happy Times!
A Year of Good Surprises!
A Year of Wise Choices!
A Year spent with Family!
A Year of Romantic Journeys and Far off Dreams!
A Year of Good Food shared with Friends!
May you have an Exciting Year Ahead!
Chinese New Year 2020
Sunday January 26, 2020
Chinois On Main
2709 Main Street
Santa Monica, CA 90405
310-392-3037
---
C-CAP LA'S Winter Gala
As with all C-CAP events, this event will raise funds to support C-CAP's career readiness programs for underserved high school students in Southern California. C-CAP is a national non-profit
that empowers underserved youth through the discipline of the culinary arts.

Saturday, February 1, 2020
6:00 p.m.
Jonathan Club
Downtown Los Angeles
545 South Figueroa Street
Los Angeles, CA 90071
Participating Chefs so far…
Steve Samson – Rossoblu
Austin Cobb – The Strand House
Hilary Henderson – CUT
Mei Lin – Nightshade
Sherry Yard – The Great American Baking Show
We don't have a page to direct you to yet, but for more information about C-CAP LA, please visit: this Los Angeles Chapter page
---
92nd Academy Awards & Governors Ball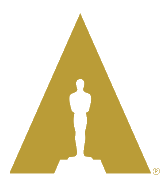 This is the 26th year that the Wolfgang Puck Catering Team is serving the Academy Awards' Governors Ball Dinner! We can expect that Barbara and Chef Puck's son, Byron Lazaroff-Puck will again be helping to make this evening magical along with his father and Vice President of Culinary, Chef Eric Klein.
Sunday, February 9, 2020
Dolby Theater
Hollywood & Highland Center
Hollywood, CA
---
C-CAP'S 30th Anniversary
Join C-CAP at its 30th Anniversary Celebration! Enjoy a grand tasting of culinary creations from over 30 of New York's best-known chefs who will be assisted by talented C-CAP students and alumni, while sipping superb wines and cocktails.
The evening will also feature an auction with once-in-a-lifetime culinary, culture, and travel packages.

Honoring C-CAP Founder Richard Grausman.
Tuesday, February 25, 2020
5:45p.m. – 9:00 p.m. VIP
6:30 p.m. – 9:00 p.m. General Admission
Pier Sixty at Chelsea Piers
West 23rd St. & the Hudson River
New York City, NY
C-CAP is a non-profit that provides underserved youth with educational and career opportunities through the culinary arts.
For ticket information and to support the event, please visit this C•CAP page.
---
Hospitality Design Summit 2020
Barbara is a regular attendee of the HD Summit, presented by Hospitality Design (HD) magazine.
Everyone needs fresh thinking and new sources of inspiration, so HD Summit, the industry's only networking conference focused on ideas outside hospitality is designed to sharpen executives leadership skills and provide the big ideas needed to stay ahead of the competition.
Wednesday, February 26
through
Friday, February 28, 2020
JW Marriott Cancun Resort & Spa
Cancun, Mexico
For more info visit HDSummit.com.