Upcoming Events
Barbara may not attend all of these events but she wants to share them with you.
---
Note: On March 30, Barbara joined Will Knox on his Mr. Restaurant radio show and podcast. It aired on several on-air radio stations, including Somerset, England. You can listen to it here at Apple podcasts or watch on YouTube at youtube.com/watch?v=eSumJ14mL84.
---
Stand With Us
Festival of Lights Annual Gala 2023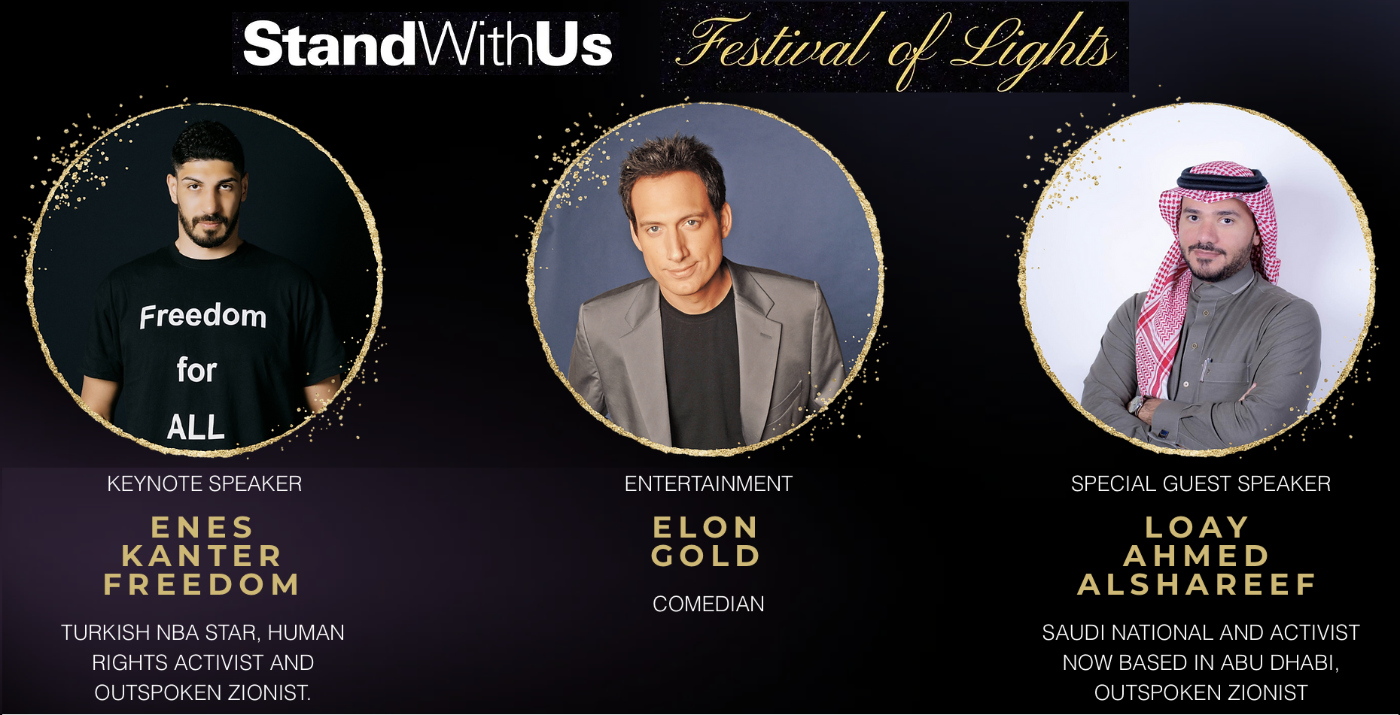 StandWithUs is an international and non-partisan Israel education organization that inspires and educates people of all ages and backgrounds, challenges misinformation, and fights antisemitism. It is not politically aligned in any country. It does not and has never advocated specific policies for Israel. Our work and respect for Israel's democratically elected government are not contingent on which parties are in power. Our goal is to counter antisemitism, educate the public about Israel, empower others to educate their communities, and make it possible to have reasonable, informed conversations about Israel's history, policies, and humanitarian aid on campuses and in communities around the world.
Founded in 2001 and headquartered in Los Angeles, the organization has programs on six continents with chapters and offices throughout the U.S., Israel, the Netherlands, the UK, Canada, Brazil, and South Africa. For the last eleven consecutive years, StandWithUs has obtained the highest possible ratings from two preeminent rating agencies: GuideStar and Charity Navigator
Keynote Speaker
Enes Kanter Freedom
Turkish NBA Star, Human Rights Activist, and Outspoken Zionist
Entertainment
Elon Gold
Comedian
Special Guest Speaker
Loay Ahmed Alshareef
Saudi National & Activist, now based in Abu Dhabi, Outspoken Zionist
Sponsored by
Ellie & Bruce Lederman • Debbie & Naty Saidoff
Honoring Two Extraordinary Young Leaders
Gabi Schiller
Current StandWithUs New England High School Manager, Former Emerson Fellow
&
Nate Neustadt
Current StandWithUs Kenneth Leventhal High School Intern, senior at Canyon Crest Academy in San Diego
Sunday, December 10, 2023
5:00 p.m. – 6:30 p.m. – Strolling Dinner Reception & Auction
7:00 p.m. – 8:30 p.m. – Program
8:30 p.m. – Dessert Reception
Fairmont Century Plaza
Los Angeles
Tickets are $500, Sponsorships are available.
For more information visit StandWithUs.com/fol.
---
Festive Christmas Eve at SPAGO Beverly Hills
You're invited to join SPAGO Beverly Hills for a festive Christmas Eve
SPAGO celebrates Christmas Eve with the "Santa Sisters" holiday carolers, a winter wonderland & an extensive 3-course "selection" prix fixe menu filled with seasonal choices.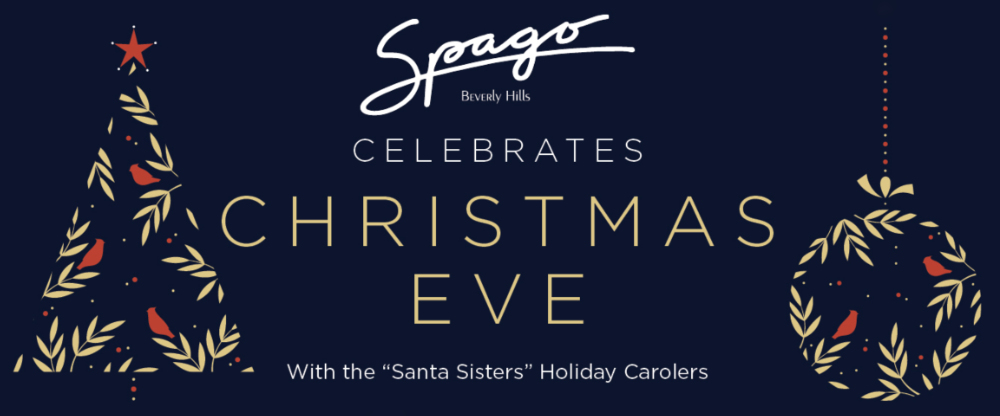 Sunday, December 24, 2023
Seatings 4:00 p.m. – 9:00 p.m.
Spago Beverly Hills
176 North Canon Drive
Beverly Hills, CA 90210
(310) 385-0880
Guests will be welcomed with a glass of Ca'Del Bosco, from the "Champagne" region of Italy known as Franciacorta, which is poured from a magnificent 3L bottle.
Two dining options, several mealtime choices…
Spago Bar Experience
$195 Per Person (excluding beverage, tax & gratuity)
Spago Christmas Eve Spectacular
$225 Per Person
Children's menu (10 & under): $85 per person
Both are excluding beverage, tax & service.
A ticket for either option includes a welcome glass of Champagne (21 & over). All other beverages are not included.
Tickets are pre-sold only and are non-refundable.
A 9.5% Sales tax will be applied to all pre-sold
tickets.
Any additional food and beverage purchased on the evening of the event and will be included in your final bill.
No gratuity or service charge is included in the pre-purchase or purchases made the night of the event. You may apply gratuity at your discretion to your final bill.
To book your reservation online visit SevenRooms.com/experiences/spagobh/spago-christmas-eve-spectacular-4984929829.