Upcoming Events

The 19th Annual Les Girls Cabaret
Each year, the Les Girls cabaret is held to benefit the National Breast Cancer Coalition Fund (NBCC). Attendees such as Barbara Lazaroff and her guests, enjoy laughs and some sexy wit for a great cause.
Honoree: Cindy Harrell-Horn
To give you an idea of the event, past performers have included Eric B. Anthony, Bryan Batt, Rachel Bloom, Julie Bowen, Wayne Brady, Ty Burrell, Garrett Clayton, Dana Delany, Loretta Devine, Juan Pablo DiPa-ce, Jesse Tyler Fergusun, Kate Flannery, Barrett Foa, Peter Gallagher, Chris Gorham, Kelsey Grammer, Sam Harris, Gwen Hollander, Felicity Huffam, Carly Hughes, David Hyde Pierce, Allison Janney, Sharon Lawrence, Bethany Joy Lenz, Chris Mann, Katharine McPhee, Ana Ortiz, Busy Philipps, Maddie Poppe, Brooke Shields, Jean Smart, Eric Stonestreet, Lea Thompson, Gina Torres, Bruce Vilanch, Steven Weber and Rutina Wesley
Sunday, October 20, 2019
6:00 p.m.
Avalon Hollywood
1735 North Vine Street
Hollywood, CA 90028
For more information please visit this page at breastcancerdeadline2020.
---
Friends of Sheba Medical Center, Tel HaShomer Gala – Humanity Heals Humanity
Barbara is proud to be on the Friends of Sheba Medical Center Board of Directors and wil be attending this annual Gala — their 49th Anniversary Gala, this year.
They invite all supporters to attend and support Friends of Sheba Medical Center and the Gala.
Sunday, November 3, 2019
5:00pm – 9:00pm
Beverly Wilshire Hotel
9500 Wilshire Blvd
Beverly Hills, CA 90212
For additional information please visit FriendsOfSheba.org/events or contact Rachel Blankstein, Director of Events at rachel-at-shebamed.org or (310) 775-2576.
---
Women's Guild Cedars-Sinai Annual Luncheon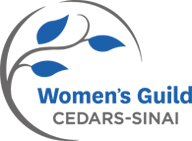 For over 50 years Women's Guild has inspired innovation at Cedars-Sinai. Together members have raised more than $40 million to support clinical and scientific advances. In addition to this luncheon, the guild offers other opportunities for our members to get together to socialize and learn, bringing in experts in topics of interest. They also take excursions. Knowing how busy members are, the guild opts for quality over quantity when it comes to planning events, whether our goal is to raise funds or just to bring people together for an interesting and fun experience. Barbara plans to and hopes to attend this event.
Honoring:
Cindy Crawford and Elyse Walker
Wednesday, November 6, 2019
Beverly Wilshire Hotel
For more information about this event, visit WomensGuildCS.org/our-events#.XTw-Wy2B3G4
To learn about the Women's Guild, please visit womensguildcs.org.
---
31st Annual Hospitality Design Platinum Circle Awards Gala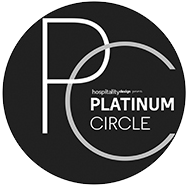 Hospitality Design magazine awarded industry leaders—designers, architects, hoteliers, restaurateurs—with the coveted Platinum Circle designation for three decades! Barbara is working on arrangements to be there as their 31st group of luminaries are inducted into this prestigious group for their career achievements.
Tuesday, November 12, 20018

Conrad Hotel
New York, NY
This is a black-tie festive dinner.
For more information please visit hospitalitydesign.com/awards-events/platinum-circle
---
Citymeals – 33rd Annual Power Lunch for Women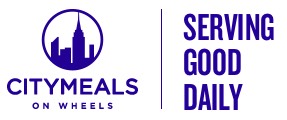 In 1986, Citymeals Co-Founder Gael Greene and then Board Member Joan Weill conceived the Power Lunch for Women as a spoof on the concept of the power breakfast. Over the years, this invitation-only event has taken a permanent slot in the appointment books of New York City's leading women in business, art, politics, and entertainment.
100% of your donation will be used for the preparation and delivery of meals, thanks to our partnership with the New York City Department for the Aging, along with gifts from our board of directors and others designated for administrative expenses.
Tuesday, November 19, 2019
11:00 a.m.
The Plaza
768 5th Avenue
NYC, NY
For more information please visit: Citymeals.org/power-lunch-for-women
---
Best of Beverly Hills Golden Palm Awards
Tuesday, November 19, 2019
6:00 p.m.

Montage Hotel
Beverly Hills