2021 Past Events





Here are some of the events that Barbara Lazaroff helped with, spoke at, or supported in 2021.
---
Citymeals – 34th Annual Power Lunch for Women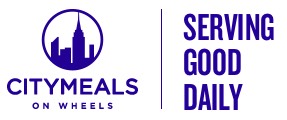 In 1986, Citymeals Co-Founder Gael Greene and then Board Member Joan Weill conceived the Power Lunch for Women as a spoof on the concept of the power breakfast. As a longtime guest of the event, Barbara knows this well.
November 2021 is a a special anniversary — marking 40 years since Gael read the now-famous newspaper article describing the plight of frail aged New Yorkers facing hunger. Like the Power Lunch each year, it was just a days before Thanksgiving.
It wasn't long before Gael joined forces with legendary cookbook author and teacher James Beard, rallying the culinary and hospitality industries to act. Now 40 years later, friends old and new continue to gather each November to proclaim commitment to our homebound elderly neighbors.
Award-winning actress Jane Krakowski hosts this year's luncheon, which will honor longtime Citymeals supporter and Board Vice President Lizzie Tisch.
100% of your donation will be used for the preparation and delivery of meals, thanks to our partnership with the New York City Department for the Aging, along with gifts from our board of directors and others designated for administrative expenses.
Thursday, November 18, 2021
11:30 a.m.
The Plaza
768 5th Avenue
NYC, NY
(There's an opportunity to tune in remotely as well)
For more information and to purchase tickets, please visit: citymeals.org/get-involved/events/34th-annual-power-lunch-citymeals
---
Boutique Design New York 2021
Now in its 11th year, BDNY is the leading trade fair and conference focused on the boutique and lifestyle hospitality design segment.
Presented by Boutique Design at New York's Javits Center each November, BDNY connects forward-thinking designers, architects, purchasing agents, hotel operators (including influential brands and independents), owners and developers with a curated selection of manufacturers and marketers of exceptional FF&E for hospitality and commercial lifestyle spaces. With an extensive educational conference program featuring thought-provoking panel discussions, inspirational power players and skill-boosting master classes, as well as gallery-style product displays and visionary Designed Spaces set in a sophisticated atmosphere designed for doing business, BDNY is the creative nexus of the hospitality design community.
November 14-15, 2021
Javits Convention Center
New York City, NY
More information is available at BoutiqueDesign.com/event/bdny.
---
32nd annual H.D. Platinum Circle Awards Gala 2021
For three decades, Hospitality Design magazine has awarded industry leaders—designers, architects, hoteliers, restaurateurs—with the coveted Platinum Circle designation. Over the years, more than 100 honorees have been celebrated for a lifetime of achievement in their respective fields, creating a virtual who's who of hospitality.
Friday, November 12, 2021
Cipriani
25 Broadway
New York, NY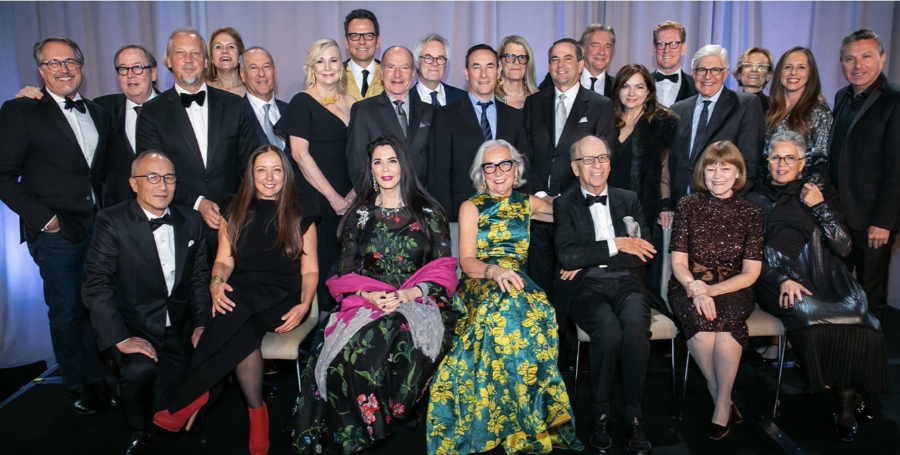 Details will be at platinum.hospitalitydesign.com/awards-gala.
---
Discovery Awards benefitting
Cayton Children's Museum
(formerly the Zimmer)
You may recall that Barbara was a long-time supporter of the Zimmer Children's Museum which was located in the Jewish Federation building. It has now evolved into the Cayton Children's Museum, located at Santa Monica Place.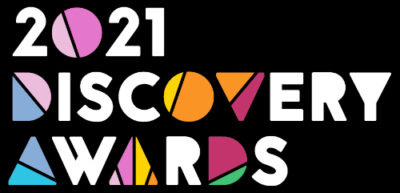 For 2021 the Discovery Awards will look different than years past. Rather than a "fancy-schmancy dinner and cocktail attire" this will be focused on all that the Museum is about — PLAY! Think painting, art-making, doodling, dancing… and plenty of other activities that big kids don't get to do anymore.
There is something else that will make the 2021 Discovery Awards super-duper special: what it stands for. Proceeds from this year's event will help the Cayton Children's Museum provide FREE ADMISSION to all families in LA County to make play accessible to all. Funds will also allow us to bring opportunities for play into underserved neighborhoods and communities where it is needed most.
Thursday, November 4, 2021
6:30 p.m.
Skirball Cultural Center
outdoors in the S. Mark Taper Courtyard
2701 N. Sepulveda Blvd.
Los Angeles, CA 90049
For more info, sponsorships, and all tickets, please visit CaytonMuseum.org/discoveryawards
---
Women's Guild/Cedars Sinai 2021 Annual Gala
"Party on the Piazza"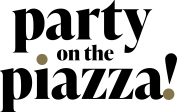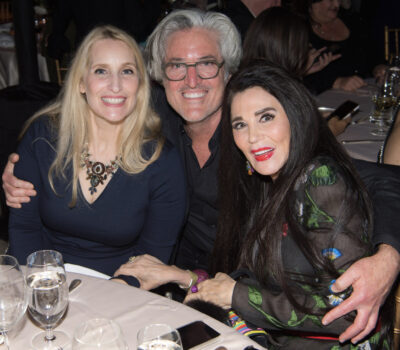 Barbara enjoyed this beautiful event being held outdoors on a 3rd floor Terrace.
Honoring Barbara Herman with the Humanitarian Award
Honoring Danny DeVito with the Hollywood Icon Award
Hosted by Bob Saget
Entertainment by Pia Toscano
Wednesday, November 3, 2021
(changed from Thursday, September 30, 2021)
6:00 p.m.
The Maybourne Beverly Hills
3rd floor terrace
225 N. Canon Drive
Beverly Hills, CA 90210
6:00 p.m. Cocktail reception
7:00 p.m. Dinner, Awards & Entertainment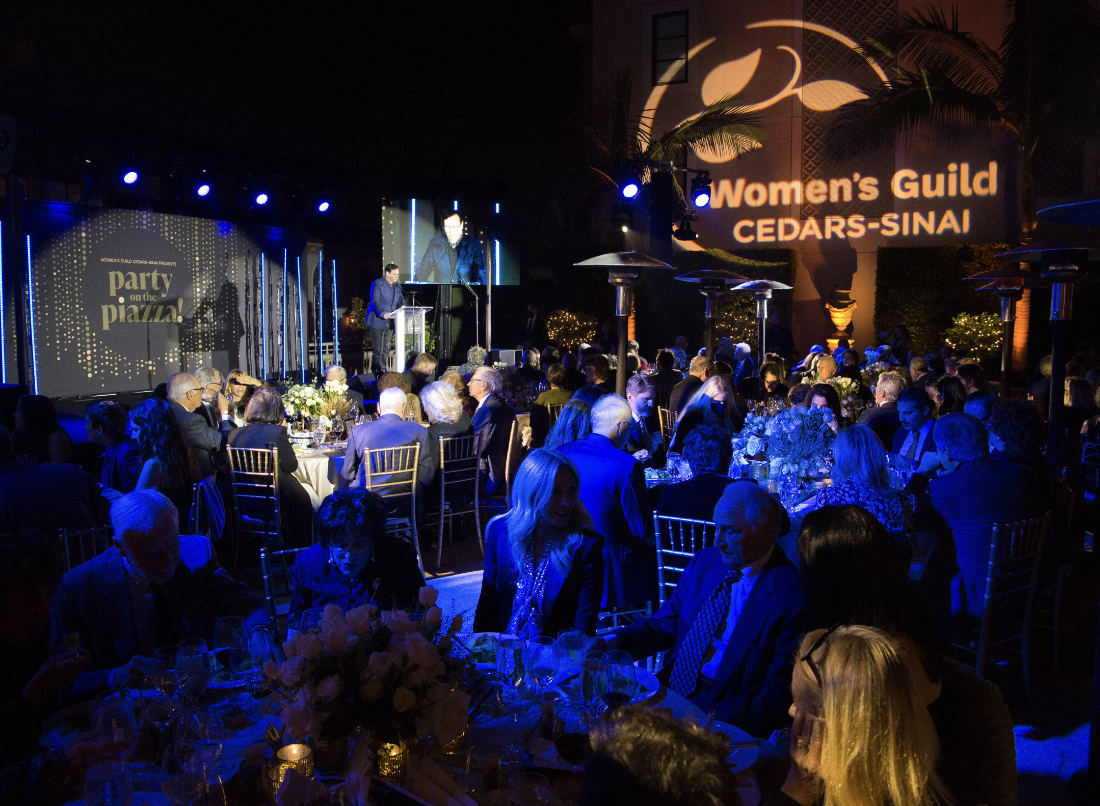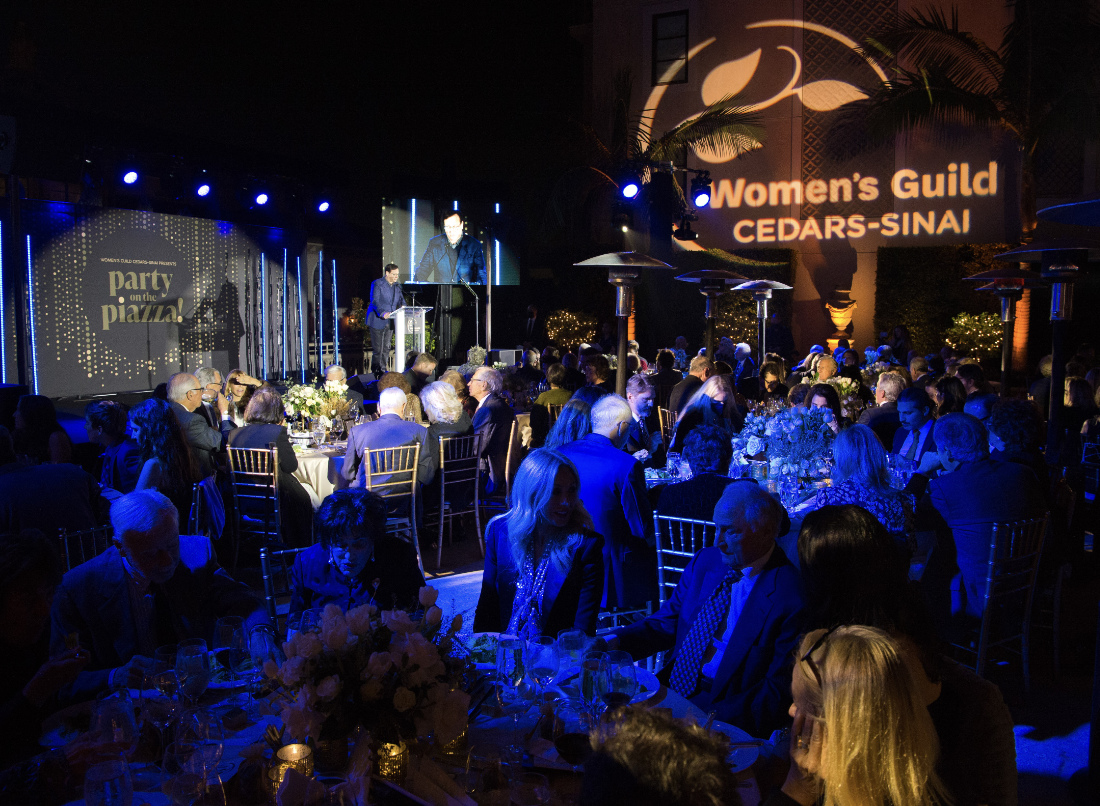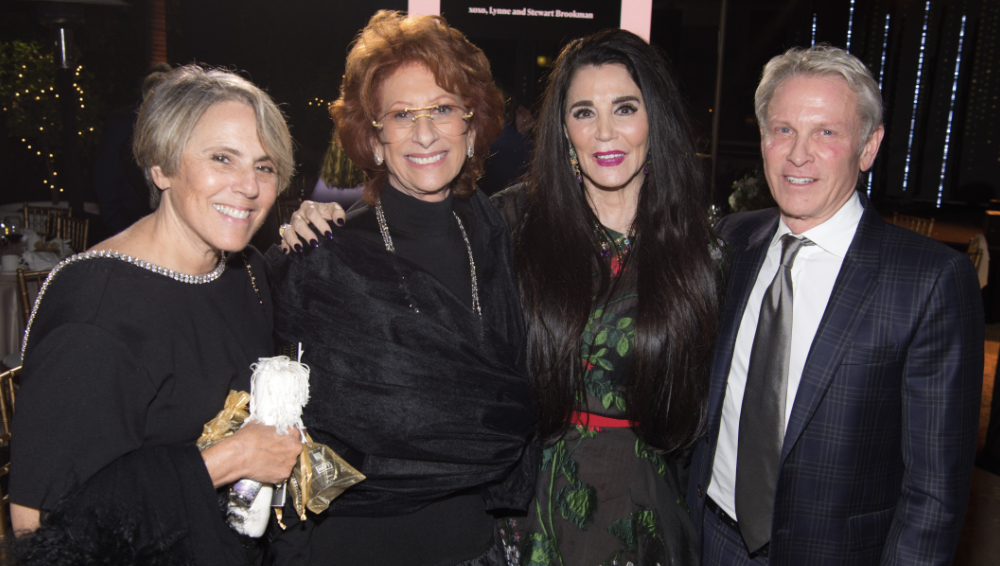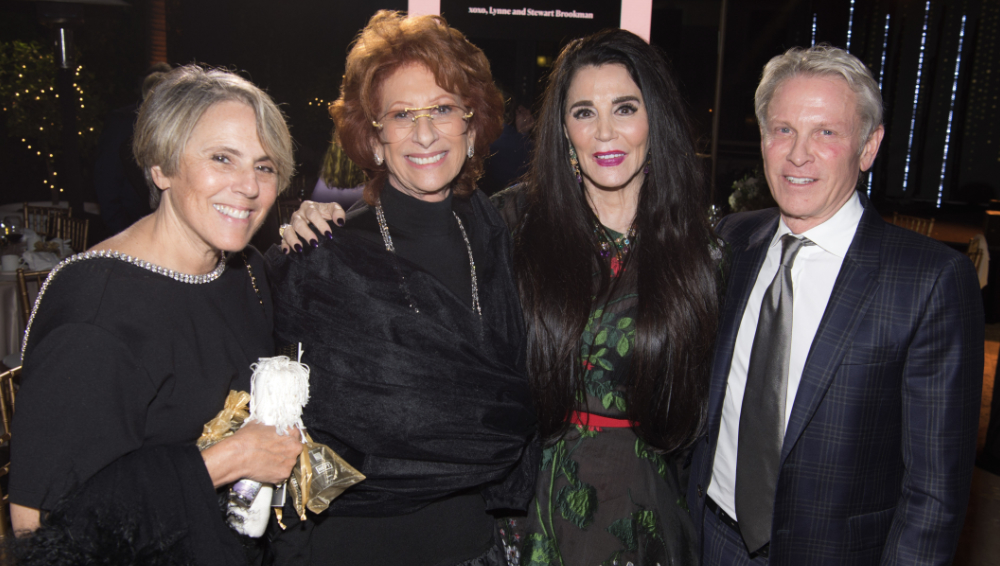 For more information  please visit this Women's Guild page.
---
Tourette Association of America (TAA)
2021 Gala – a virtual event
It is estimated that one million Americans are impacted by Tourette Syndrome (TS) or a Tic Disorder, and 50% go undiagnosed.
Join the Tourette Association of America for our biggest fundraising event of the year!
Experience our affordable event in a fun, interactive, and accessible format! In addition to the program, attendees will have the opportunity to participate in an online auction.
This evening of celebration will raise critically-needed funds that advance the mission of making life better for everyone impacted by Tourette Syndrome and Tic Disorders.
Honorees include Tim Howard, NBC Sports Premier League and former US Men's National Soccer Team Goalkeeper, Nick Iadevaio, VP Diversity & Inclusion, L'Oreal USA, and Michael A. Bamberger, Senior Counsel, Dentons US LLP
Thursday, October 28, 2021
4:00 p.m. – 7:00 p.m.
Tickets started at $25. Event information at: Tourette.org/get-involved/gala/
To learn more about Tourette Syndrome visit: Tourette.org
Update: Their website announced: The Tourette Association of America held our biggest fundraising event of the year and it was a success!
---
Annual Les Girls Cabaret
Each year, the Les Girls cabaret, an evening of song and celebration, is held to benefit the National Breast Cancer Coalition Fund (NBCC). Attendees such as Barbara Lazaroff and her guests, enjoy laughs and some sexy wit for a great cause.
Scheduled to Appear:
Annaleigh Ashford, Garrett Clayton, Merle Dandridge, Juan Pablo di Pace, Barrett Foa, Scott Michael Foster, Peri Gilpin, Carly Hughes, Melissa Peterman, Corbin Reid, Jason Michael Snow, Amber Stevens West, Lea Thompson, and Steven Weber
Sunday, October 24, 2021
6:00 p.m. Cocktails, Hors d'Oeuvres
7:30 p.m. PDT Cabaret
Paramount Studios
Melrose Avenue
Hollywood, CA 90038
NBCC requires that all attendees of NBCC in-person events must be fully vaccinated as defined by CDC guidelines.
For more information, and for tickets and sponsorship, please visit this page at stopbreastcancer.org.
---
Cool Comedy Hot Cuisine — A Virtual Experience
Benefitting the Scleroderma Research Foundation
Sunday, October 17, 2021
5:00 p.m. (Pacific Time)
Scleroderma is an autoimmune disorder—a rheumatic disease that causes inflammation in the skin and other areas of the body. Since its inception in 1987, Cool Comedy • Hot Cuisine (CCHC) has become the Scleroderma Research Foundation's (SRF's) signature fundraising event, featuring some of the world's greatest comedians and performing artists. They all donate their time and talents to support SRF's innovative research programs and help raise awareness about this rare autoimmune disease.
For more than 30 years, actor/comedian Bob Saget has hosted this annual event, traditionally held in New York, Los Angeles San Francisco or Las Vegas.
Hosted by SRF Board Members Bob Saget and famed restaurant owner Susan Feniger.
Since 1987, the SRF's signature Cool Comedy • Hot Cuisine (CCHC) event has welcomed sell-out crowds and some of the world's finest performing artists to help raise funds for vital scleroderma research. In 2020 the event went virtual and for 2021 it is again virtual.
The one-hour private YouTube event featured:
A new line-up of some of the biggest names in comedy and music
Watch Party toolkits, playlists, & recipes to help you celebrate with friends and family at home
A pre-show experience with trivia games, bonus content, and other surprises
Mobile bidding on one-of-a-kind auction items
Custom-curated gourmet gift boxes
CCHC meal kits for "Hot Cuisine" at home (offered separately)
For information about SFF, visit SRFcure.org.
Watch Cool Comedy • Hot Cuisine 2021 now! It's only available through November 1, 2021 at  SRFcure.org/events/cool-comedy-hot-cuisine.
---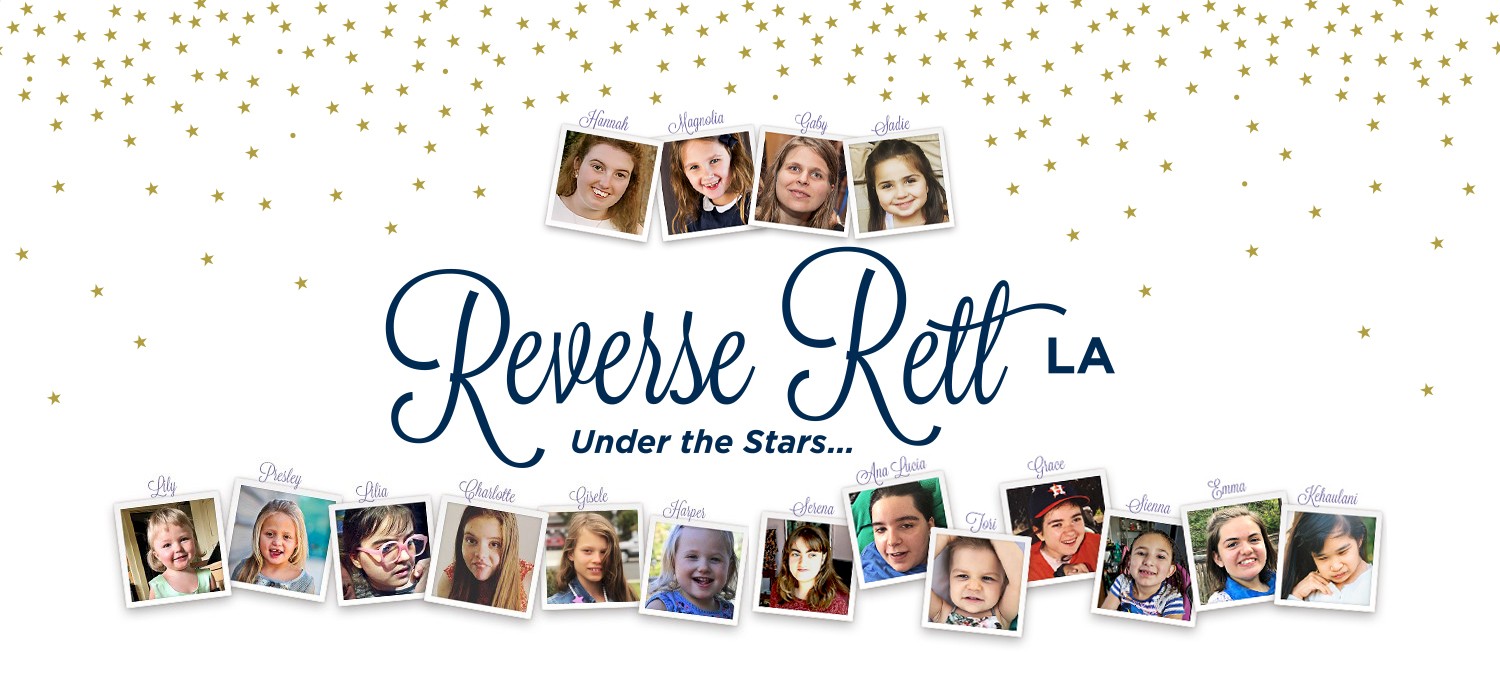 Reverse Rett LA — Under the Stars…
350,000 other children and adults who struggle with this devastating disorder and thanks to generous donations such as for events like this, benefitting the Rett Syndrome Research Trust, a cure is closer than ever.
This in-person event was held outdoors. Proof of Covid-19 vaccination was required in advance to attend. And we are happy to say that it sold out.
Saturday, October 9, 2021
7:00 p.m.
Rolling Greens
1005 Mateo Street
Los Angeles, CA 90021
For more information and to donate, please visit this page at ReverseRett.org.
---
12th Annual Bel Air Affaire 2021
Hebrew University: Making the World a Better Place
Thousands of outstanding and deserving B.A., M.A., and Ph.D. students at the Hebrew University of Jerusalem are in need of scholarships. We hope you will attend and celebrate AFHU and our 2021 Humanitarian Torch of Learning Award Honorees Steve Frankel and Dan Ricketts. The greater your contribution, the more students you support.
American Friends of the Hebrew University (AFHU) is a national, not-for-profit 501 (c)(3) charitable organization. We exist to connect the passions of Americans to the talent at the Hebrew University of Jerusalem, one of the world's most distinguished academic and research institutions.
Saturday, September 11, 2021
6:00 p.m.
To be held at a private residence
Tickets are $2,750 each
To learn more visit this event page at AFHU.org.
---
H.D. Expo & Conference
Barbara was not able to attend this year. However, this is another great event for those of you in the industry.
HD Expo + Conference is the largest hospitality event of its kind in the country, showcasing the latest products, services, and innovative developments from the industry's leading manufacturers.
HD Expo + Conference connects the hospitality design industry over two days of product exploration, incomparable education, and limitless networking. It's home to next-gen innovation + breakthrough launches.
Be inspired: Become part of the industry's collective, creative buzz. Learn from thoughtleaders and influencers behind some of industry's most prolific, imaginative projects.
Tuesday, August 24 & Wednesday, August 25, 2021
Mandalay Bay Convention Center
3950 Las Vegas Blvd
South Las Vegas
For full information please visit: HDexpo.HospitalityDesign.com. There is also a health and safety page.
---
H.D. Summit
Barbara was not able to attend this year. However, this is quite an event for those of you in the industry.
HD Summit is the industry's only networking conference focused on ideas outside hospitality, because everyone needs new sources of inspiration. This invite-only event is designed to sharpen executive leadership skills and to provide the big ideas needed to stay ahead of the competition.
Each year is different with new information from top global thought-leaders, academicians, researchers, authors, innovators, inventors, and strategists—all in an atmosphere focused on idea gathering, raw networking, and relationship building.
HD Summit serves as the industry's leadership think tank. Past delegates and sponsors have called it "thought camp"—and that fits perfectly.
Wednesday August 11 – Friday, August 13, 2021
Resort at Squaw Creek
400 Squaw Creek Road
Olympic Valley, CA 96146 (Lake Tahoe area)
For full information including to learn about registration, please visit Summit.HospitalityDesign.com
---
American Institute of Architects Los Angeles (AIA/LA)
Restaurant Design Awards


These awards, which honor excellence in the design of restaurants, cafes, bars, lounges, and nightclubs.

Thursday, August 12, 2021
A+R Furniture
777 S. Alameda Street
Building 1318, #100
Los Angeles, CA 90021
ROW DTLA
For more information, please visit this page at AIALosAngeles.org.
---
Passover Seder
As Covid continues to change our lives this year, it's open with a fabulous new outdoor dining area. However events are still somewhat limited. A note from Barbara about Passover…
Dear friends & patrons,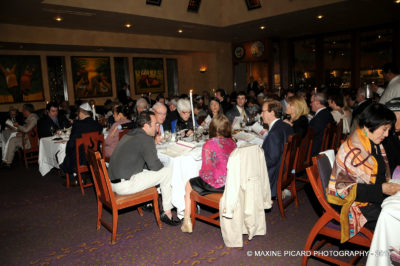 Our Spago Passover Seder benefiting Mazon – A Response to Jewish Hunger has been a warm and delicious tradition for close to four decades, gathering family and friends and supporting those in need in our community.
Unfortunately, we cannot conduct our 37th Seder this year due to health restrictions and space constraints. We are looking forward to continuing the tradition next year on Saturday April 16, 2022.
We hope you will still consider making a donation to MAZON whether or not you chose to order food.
Your donation will provide food for hungry children, elderly and families. Your gift, regardless of the size of the contribution will help someone less fortunate; the need has become greater than ever.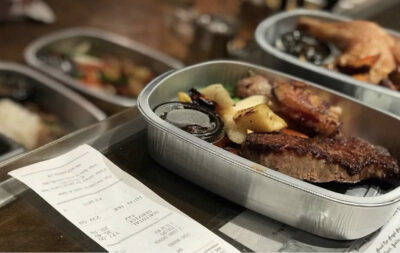 We have created a Spago Seder to Go; both a la carte items and dinner packages.
Please call (310) 385-0880 to inquire how you may purchase Seder to Go, or go online to exploretock.com/SpagoBeverlyhills.
For Spago dine-in guests, our Chefs have created a few Passover favorites for the menu March 27 and March 28 (along with our other menu offerings).
We hope to see you next year at our Seder and wish you health and strength.
With gratitude to everyone from the entire Spago family,
Barbara Lazaroff