2019 Past Events

Here are some of the events that Barbara Lazaroff helped with, spoke at, or supported in 2019.
Bel Air Affaire 2019: A Night with the Kings of Cool – A Rate Pack Tribute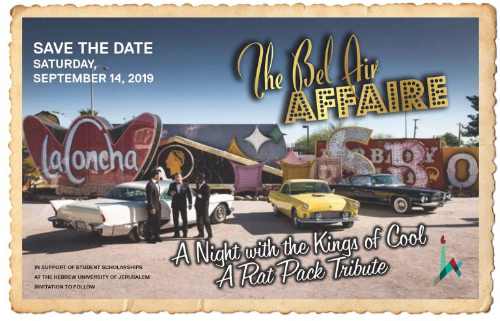 Since 2008 this exclusive evening has raised nearly $8 million for scholarships for deserving and disadvantaged students to attend Israel's premier institution, the Hebrew University of Jerusalem.
Southern California's most prominent elite are typically treated to pleasures for the senses, a gourmet meal, and extraordinary and unique entertainment. It's always a glorious night of indulgence and escape at the Affaire when you come to Bel Air!
Barbara will be there supporting and celebrating AFHU and its 2019 Humanitarian Torch of Learning Award Honorees Phyllis and Lloyd Berkett (z"l).
Saturday September 14, 2019
5:30 p.m.
At a private residence in the Beverly Hills area
For more information about this event, please visit .afhu.org/event/the-bel-air-affaire-2019.
---
Project Angel Food's Angel Awards Gala 2019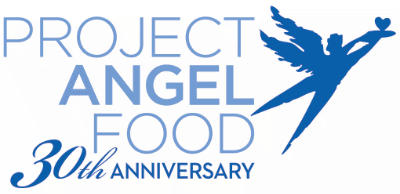 Although Barbara won't be able to attend as it's the same time as the Bel Air Affaire, she wants you to know about this excellent event. This is Angel Awards is Project Angel Food's premier fundraiser, a gala hosted in their parking lot which for this special night becomes a spectacular outdoor ballroom under the stars! Project Angel Food is celebrating 30 years preparing and delivering 11.5 million medically-tailored meals to the most vulnerable in our community.
This year, actor, director, author, and advocate Jamie Lee Curtis, a supporter of this fine organization for two decades now, will receive the Project Angel Food Humanitarian Angel Award.
Proceeds go directly toward operating costs – 85 cents of every dollar purchases food, fuel and other essential supplies to cook, package and deliver free, nutritious meals to more than 1,400 men, women and children living with life-threatening illnesses in LA County.
September 14, 2019
6:00 p.m. – 10:00 p.m.
Project Angel Food Headquarters
922 Vine St
Los Angeles, CA 90038
To learn more please visit angelfood.org/event/angel-awards-2019.
---
YPO Southland: An Evening to Inspire, guest speaker Barbara Lazaroff
Our Guest Speaker is Barbara Lazaroff, An Evening to Aspire, as we dine in an intimate private room at Spago with the women who created the Wolfgang Puck brand. Not only is Barbara a restauranteur, interior designer, mother but a Philanthropist who is making a difference everyday. Barbara will share her incredible journey with all of us and her insight into the changing direction of Beverly Hills and its future plans to impact the art world. You will not want to miss this event!

Tuesday September 10, 2019
Spago Beverly Hills
176 North Canon Drive,
Beverly Hills, CA 90210
---
Friends of Sheba Medical Center's 2nd Annual Women's Community Luncheon
Barbara was unable to attend but wanted to let you to know about it as proceeds benefit mental health services at Sheba Medical Center in Israel. Sheba Medical Center was recently named one of the top 10 hospitals in the world by Newsweek.
Thursday, August 29, 2019
11:00 a.m.
Woodland Hills Country Club
21150 Dumetz Road
Woodland Hills, CA 91364
For more information please visit this event page at friendsofsheba.org.
---
AIA Restaurant Design Awards 2019 (Part of L.A. Design Festival)
AIA|LA and the 2019 Restaurant Design Awards Jury, plus the 25 spectacular AIA|LA RDA finalists come together for their annual crowd favorite: the live RDA finalists' panel during which jury members and designers exchange fascinating repartee. Learn about the inspiration that drove design for each project, then hear feedback on the work from the jury. This year's panel is composed of: Ezequiel Farca, Intl. Assoc. AIA – CEO/Founder Ezequiel Farca; Hans Rockenwagner – Owner, Rockenwagner Bakeries/Cafes; and Garrett Snyder – Food Editor, Los Angeles Magazine.
The LA Design Festival serves as host this year, making the program part of its dazzling design line-up at exciting ROW DTLA. As a past juror, Barbara has been helping present these prestigious awards for many years.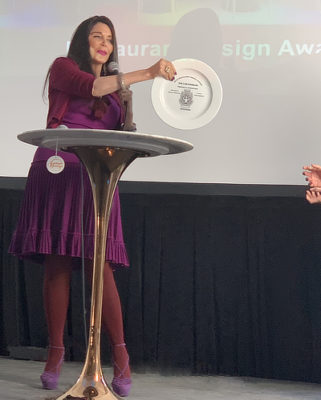 Awards Ceremony
Saturday, June 22, 2019
5:00 – 8:00 p.m.
ROW DTLA
Building 2: Space 138
767 Alameda Street
Los Angeles, CA 90021
For more information please write to info@aialosangeles.org
---
Easter at Spago Beverly Hills
Guests enjoed a 3-course Easter Menu including:
Champagne Tincture Bar
Pop-up Pie & Bake Shop
And… a visit from the Easter Bunny
Sunday, April 21, 2019
11:00a.m. – 2:30 p.m.
Spago Beverly Hills
176 North Canon Drive
Beverly Hills, CA 90210
$175.00 per adult and $75.00 per child (under age 12)