2020 Past Events




Here are some of the events that Barbara Lazaroff helped with, spoke at, or supported in 2020.


Light up the Night — a Hanukkah Celebration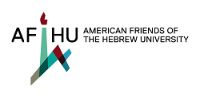 Featuring
Byron Lazaroff-Puck, Celebrity Chef and Restaurateur, continues a family tradition of hospitality and shares a couple of Hanukkah recipes exclusively for AFHU.
Professor Edwin Seroussi, Emanuel Alexandre Professor of Musicology and the director of the Jewish Music Research Center at the Hebrew University, together with his wife, Cantor Marlena Fuerstman, will welcome us into their home sharing some Hanukkah music.
Monday, December 14, 2020
5:30 p.m. Pacific Time
Online via Zoom
---
Thanksgiving Perfect Pairing featuring Wolfgang Puck and Jon McDaniel
A Perfect Pairing — a special virtual food and wine event presented by Provence Rosé Group (PRG) and Chef Wolfgang Puck.
Live from the kitchen of WP Test Kitchen at the Pacific Design Center in Los Angeles, Chef Puck will demonstrate his favorite traditional Thanksgiving recipes with award-winning sommelier Jon McDaniel offering up the top rosé pairings by Château de Berne, including Inspiration, Romance and Ultimate Provence wines.

Thursday, November 19, 2020
and on demand
No charge to view
Watch it here on FaceBook Live.
If you can't find it there. look on Château de Berne's Facebook page
---


36th Spago Seder Dinner – Home Version 
benefiting Mazon, A Jewish Response To Hunger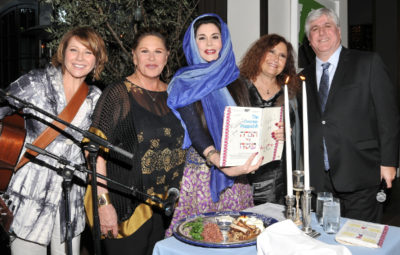 As the original Spago took off, Barbara realized she would miss the tradition of gathering with loved ones for her family Passover Seder, so she created what became a new tradition — sharing the story of Passover with others on the second night.
Every year the Seder funds have helped feed food challenged families in our community. Guest have shared the wonderful tradition of enjoying a delicious meal, music, a meaningful service and the camaraderie of friends and family, while helping those less fortunate. 
This year, in lieu of the serious concerns regarding COVID- 19, Spago is only open for food to go so the annual dinner gathering is regretfully cancelled.
However, rather than our in-person Seder, Spago offers you its…
A complete passover kit delivered to your home…just add wine!
Complete Seder Plate
Home-made Gefilte Fish
Spago Chicken & Vegetable Soup with Judy Gethers' Matzo Balls
Roasted Ora King Salmon with Ginger-Almond Crust
Braised Beef Short Rib "Flanken"
Vegetable Ratatouille & Roasted Moroccan Carrots
Coconut Macaroons
Vahrona Chocolate Souflee Cake
Flourless Chocolate Almond Bars
Chocolate-Chocolate Chip Chewy Meringues
Whipped Creme Fraiche & Pudwell Farms' Berries
Please note that the meal is Kosher-Style, but not strictly kosher.
The kit includes candles, and a link to Rabbi Rachlis & Canter Braier's online, "Virtual" Seder.
And to donate to Mazon…
Typically, as part of your meal fee, proceeds benefit MAZON: A Jewish Response to Hunger — a national nonprofit dedicated to ending hunger among all faiths and backgrounds in the US and Israel. Funds from this Seder remain in the community to help the food challenged families of Los Angeles.
This year, as you order, you may choose to donate directly. Spago has lowered the price to $125 per person so you may select your donation level. Please give.
To order please go here go here and scroll down to the Seder. You can choose either date and a time for curbside pickup (recommended) or delivery.
Wednesday or Thursday, April 8 or 9, 2020 
Pickup at Spago Beverly Hills
176 North Canon Drive
Beverly Hills, CA 90210
---
Hospitality Design Summit 2020
Barbara is a regular attendee of the HD Summit, presented by Hospitality Design (HD) magazine.
Everyone needs fresh thinking and new sources of inspiration, so HD Summit, the industry's only networking conference focused on ideas outside hospitality is designed to sharpen executives leadership skills and provide the big ideas needed to stay ahead of the competition.
Wednesday, February 26
through
Friday, February 28, 2020
JW Marriott Cancun Resort & Spa
Cancun, Mexico
For more info visit HDSummit.com.
---
C-CAP'S 30th Anniversary
Join C-CAP at its 30th Anniversary Celebration! Enjoy a grand tasting of culinary creations from over 30 of New York's best-known chefs who will be assisted by talented C-CAP students and alumni, while sipping superb wines and cocktails.
The evening will also feature an auction with once-in-a-lifetime culinary, culture, and travel packages.

Honoring C-CAP Founder Richard Grausman.
Tuesday, February 25, 2020
5:45p.m. – 9:00 p.m. VIP
6:30 p.m. – 9:00 p.m. General Admission
Pier Sixty at Chelsea Piers
West 23rd St. & the Hudson River
New York City, NY
C-CAP is a non-profit that provides underserved youth with educational and career opportunities through the culinary arts.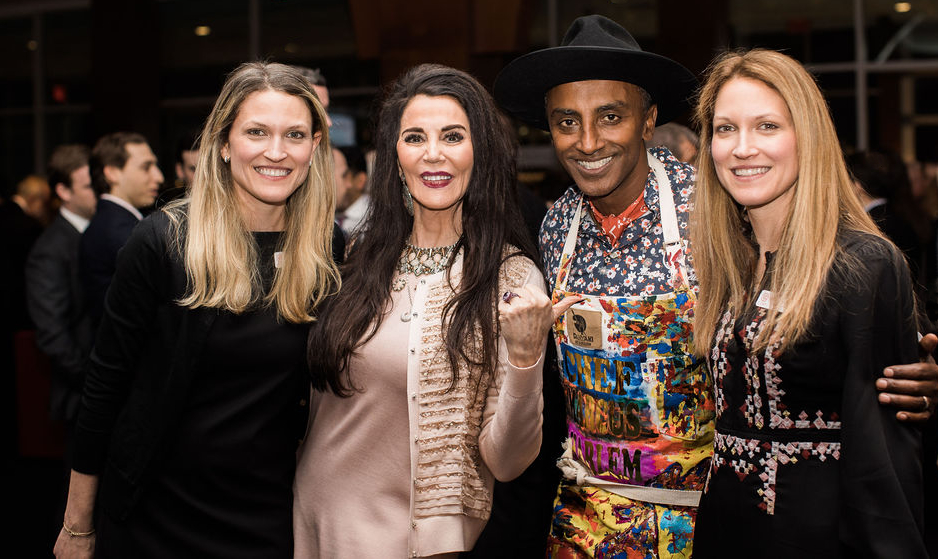 For ticket information and to support the event, please visit this C•CAP page.
---
Spago Beverly Hills Special Valentine's Four-Course Tasting Menu
Join us or a special Valentine's Menu.
Menu to include amuse bouche plus four courses.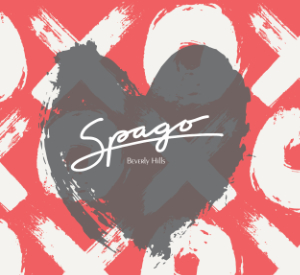 Live Music  
Featuring Brenna Whitaker & Her 9 Piece Big Band
Friday, February 14, 2020 
Saturday, February 15, 2020
Sunday, February 16, 2020
Dinners starting at 5:00 p,m.
Spago Beverly Hills
176 North Canon Drive
Beverly Hills, CA 90210
$180 per person
Excludes beverage, tax and service
Limited availability
Tickets available at sevenrooms.com/reservations/spagobh
---
Valentine's Day 2020 at Chinois on Main
Join us for a celebration of love this Valentine's Day!
Treat yourself & those you care for to an evening of exquisite cuisine, amidst romantic decorations, serenaded by music to make your heart swoon.
"Love looks not with the eyes, but with the mind, and therefore is winged Cupid painted blind"
~William Shakespeare
💝 The Menu 💝
Parmesan potato leek soup
💘
Seared Diver Maine scallops atop sautéed asparagus
and balsamic nage
💘
Shanghai lobster with curry sauce
and crispy spinach
💘
Filet of beef, garlic potato puree,
red wine shallot sauce
💘
Cupid's Sweet Treats
$150 per person
(menu only)
Friday, February 14, 2020
Dinner hours
Chinois On Main
2709 Main Street
Santa Monica, CA 90405
310-392-3037
---
92nd Academy Awards & Governors Ball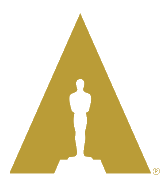 This is the 26th year that the Wolfgang Puck Catering Team is serving the Academy Awards' Governors Ball Dinner! We can expect that Barbara and Chef Puck's son, Byron Lazaroff-Puck will again be helping to make this evening magical along with his father and Vice President of Culinary, Chef Eric Klein.
Sunday, February 9, 2020
Dolby Theater
Hollywood & Highland Center
Hollywood, CA
---
C-CAP LA'S Winter Gala
As with all C-CAP events, this event will raise funds to support C-CAP's career readiness programs for underserved high school students in Southern California. C-CAP is a national non-profit
that empowers underserved youth through the discipline of the culinary arts.

Saturday, February 1, 2020
6:00 p.m.
Jonathan Club
Downtown Los Angeles
545 South Figueroa Street
Los Angeles, CA 90071
Participating Chefs included:
Steve Samson – Rossoblu
Austin Cobb – The Strand House
Hilary Henderson – CUT
Mei Lin – Nightshade
Sherry Yard – The Great American Baking Show
We don't have a page to direct you to yet, but for more information about C-CAP LA, please visit: this Los Angeles Chapter page
---
Celebrate the Chinese New Year at Chinois on Main
Sweep the year of the pig under the mat, on January 26th it's time to celebrate The Year of the Rat!
Join us for a feast in honor of the most misunderstood animal of the zodiac! Rats are pioneers and conquerors, much like Wolfgang Puck when first introducing the Asian Fusion concept of Chinois on Main in 1983. Now in 2020, we celebrate The Year of the Rat with a special menu created with passion to match that of the rat plus spectacular decorations, breathtaking entertainment and a little something to remember this incredible evening always!
Coconut seafood soup with sugar cane
seafood lollipop
Steamed sea bass with crab fried rice, bok choy, mushrooms scallions and soy
Cantonese Duck with bao and fresh plum sauce
Five spice oven roasted Wagyu rib eye
with long life noodles
Rat-a-licious desserts
$150 per person
(menu only: tax, tip & beverages not included)
Call us at 310-392-9025 to book your table!
Whether you join us or not we wish you:
A Year when everything Turns out Perfect!
A Year of Happy Times!
A Year of Good Surprises!
A Year of Wise Choices!
A Year spent with Family!
A Year of Romantic Journeys and Far off Dreams!
A Year of Good Food shared with Friends!
May you have an Exciting Year Ahead!
Chinese New Year 2020
Sunday January 26, 2020
Chinois On Main
2709 Main Street
Santa Monica, CA 90405
310-392-3037
---
Simon Wiesenthal Center's International Leadership Award
to Souad Mekhennet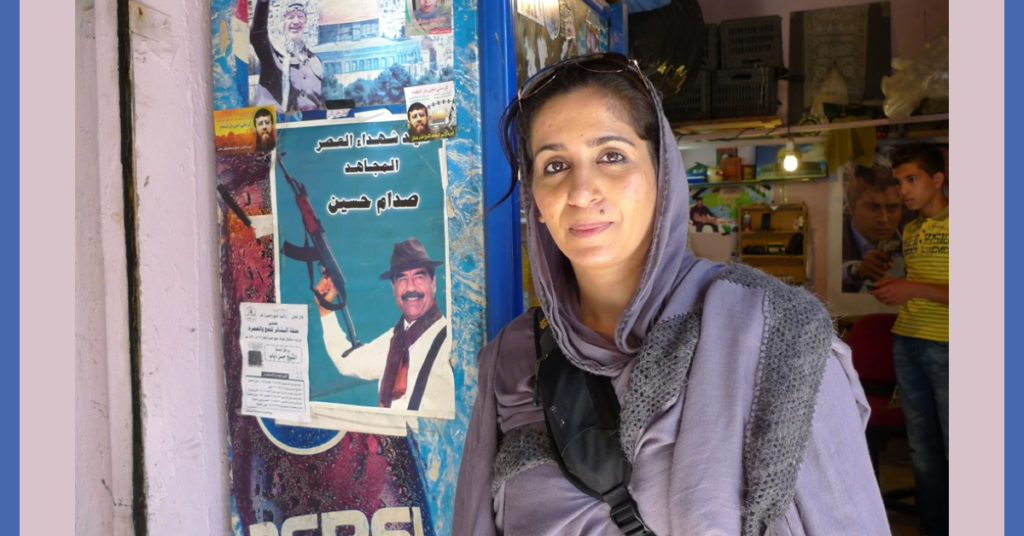 Barbara will join the audience the see her good friend Souad Mekhennet receives Simon Wiesenthal Center's International Leadership Award — and hear what promises to be and fascinating conversation.
Born in Germany, Author & Journalist Souad Mekhennet is of Turkish and Moroccan descent She's a National Security correspondent for The Washington Post.
Souad has also written two books, I Was Told to Come Alone: My Journey Behind the Lines of Jihad, and The Eternal Nazi: From Mauthausen to Cairo, The Relentless Pursuit of SS Doctor Aribert Heim.
This brave and amazing woman interviewed al Qaeda, Taliban and ISIS terrorists. She also played a unique role in helping to solve the case of a major Nazi War Criminal who found safe haven in Egypt.
She will be discussing this with The Simon Wiesenthal Center's Associate Dean, Director of Global Social Action, Rabbi Abraham Cooper, and David Suissa, the President of Tribe Media and Jewish Journal.
Tuesday, January 14, 2020
7:30 p.m.
Peltz Theater
Museum of Tolerance
9786 West Pico Blvd
Los Angeles, CA 90035
Free event
RSVP required!
For full information please visit this events page at MuseumOfTolerance.com.