2023 Past Events


Here are some of the events that Barbara Lazaroff helped with, spoke at, or supported in 2023.
---
Ring in the Chinese New Year with style
at Chinois on Main!
The Rabbit symbolizes patience and luck. This suggests that the Year of the Rabbit 2023 will bring qualities that may have been lacking in the previous year, such as peace and success. op on board with Chinois on Main as we bring in the Year of the Rabbit with a feast for the senses.
🐇 🐇 🐇 🐇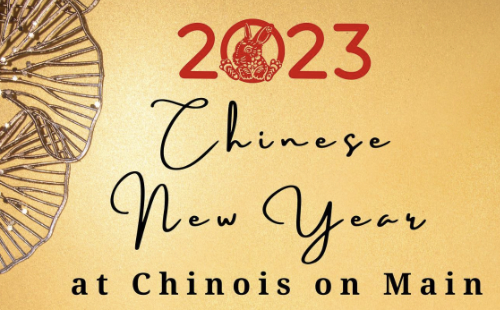 Our special menu and unique XOJU cocktails will tantalize your taste buds, while our lively entertainment and talented dancers will keep you hopping all night long.
Don't miss out on this unforgettable experience.
Sunday, January 22, 2023
Monday, January 23, 2023
Chinois on Main
2709 Main Street
Santa Monica, CA 90405
310-392-9025
🐇
MENU
Crudo
Blue Fin Tuna, Hamachi, Salmon, Ama Ebi
Dim Sum
Assorted Potstickers, Peking Duck Spring Rolls,
Baby Pork Ribs
Steamed Sea Bass
Steamed Sea Bass Wrapped in Napa Cabbage,
Fine Julienne of Ginger, Scallions in Warm Ponzu
Spicy Duck Fried Rice
Maine Lobster
Double Cooked Maine Lobster with Bob Choy,
Rock Shrimp and Garlic in a Black Bean Sauce,
Long Life Noodles
Kurobuta Pork
5 Spices Kurobuta Pork Loin with Haricot Verts
in Red Wine Citrus Sauce
Dessert
to ensure the coming year will be sweet
$185 (Menu only)
(Tax, tip, and beverage not included)
🐇
Chase the rabbit down the hole with our amazing XOJU cocktails
and the hoppity hop with our dancers
Call for seatings, specifics, and to reserve your spot: 310-392-9025